Last Earth Day, April 22nd, Vimenti of the Puerto Rico Boys and Girls Club and Bayer Crop Science celebrated with the start of a home garden project as part of the Vimenti After School program.
30 students from the Vimenti After School program will complete the Bayer "Farming at Home" module of the "Grow and Learn" agricultural science program. This part of the joint mission of both organizations to sensitize children and young people to sustainability, food security and career opportunities in agriculture.
"It is exciting to see how the Grow and Learn program continues to grow and what positive effects it is having for us as coordinators as well as for the communities," said Marivier Rojas López, program coordinator and agricultural research specialist for seed production at Bayer Crop Die Smart Greenhouse -Science facilities in Juana Díaz.
This project is the sixth educational cooperation that Bayer has entered into as part of the Grow and Learn program since it was launched in late 2020. The program aims to stimulate interest in agriculture and research among children and adolescents by promoting farming and sustainability activities that students can participate in on their curriculum.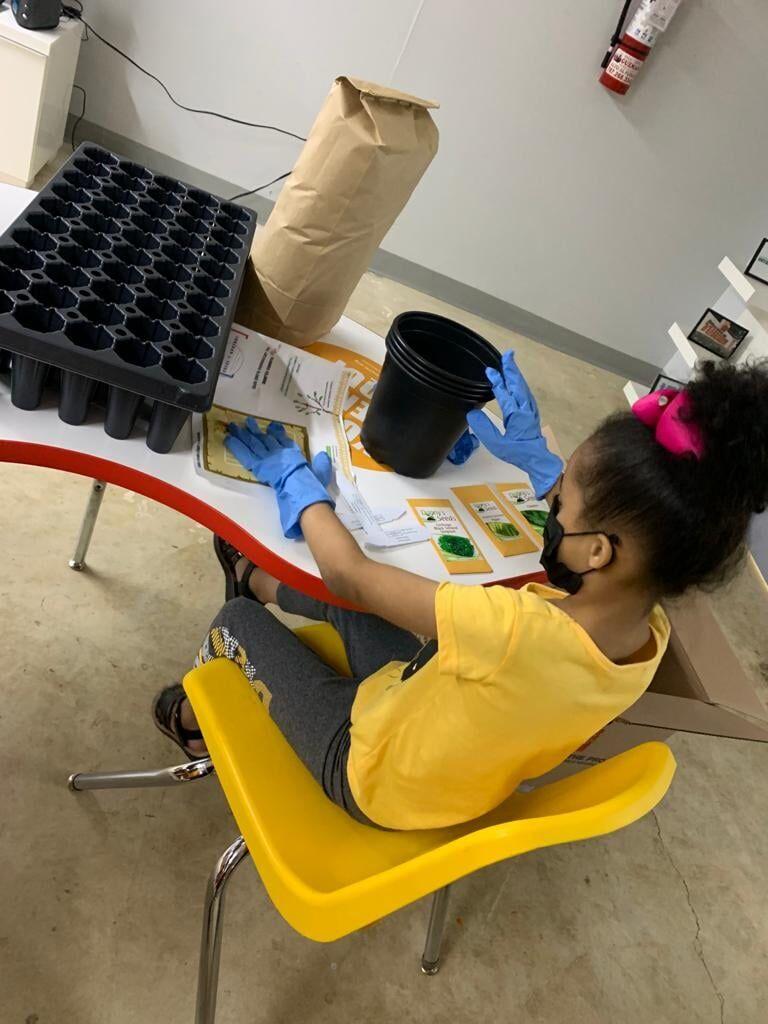 courtesy

The program also aims to introduce self-management and sustainability concepts within the family core and to create lasting cooperation with schools in communities close to the company.
"By participating in programs like 'Grow and Learn' we can provide our participants with a basic understanding of how to develop and grow a local vegetable garden. It is important that our families understand the importance of agriculture to food and the environment. Programs like these help us to provide the tools necessary to create awareness and promote healthier lifestyles in their homes, "said Bárbara Rivera, Executive Director of Vimenti.
The Farming At Home module of the program teaches students how to plant a home vegetable garden, do research, and gather information about the process. It also includes a box with all of the materials necessary to complete the project.
"For us at Bayer, it is very rewarding to contribute to food security in our communities and to awaken the small seeds of agriculture in every community," said Eric Torres Collazo, Co-Head of Public Relations and Site Activation at Bayer Crop Science in Puerto Rico. "Whether you have a large, small or no garden, it is possible to do agriculture. It is possible to feed on what you sow. "
In addition to the "Agriculture at Home" module, Bayer offers three other educational modules for the "Growing and Learning" program: Compost at home, pollinator habitat and reforestation.
Adult sowing program
Bayer Crop Science Puerto Rico also announced today the official launch of its adult agricultural education program, the Siembra program. The main purpose of the program is to provide a basic understanding of agriculture with an entrepreneurial twist so that participants can produce some of the food they bring to their table, start their own business, or run community farming programs.
Bayer invited Vimenti employees and adult participants to sign up for this program.
The agricultural company recently completed its pilot project in Siembra, which was coordinated in collaboration with the non-profit organization The Mission Continues. It was offered free of charge to 39 veterans from the parishes of Villalba, Guayanilla, Ponce, Lares, Sabana Grande, Yauco, Coamo, San Germán, Salinas and Orocovis.
Attendees attended six virtual sessions to learn about sowing, transplanting, irrigation, fertilization and integrated pest control techniques for both soil and container gardening. They were also given a planting kit to practice what they learned in the workshops, including sprouting trays, substrate, pots, fertilizer, irrigation hoses, and pest control traps.
"With this first project, we wanted to empower our veterans and provide them with agricultural skills that they can use to start their own business or support the communities they live in," said Emmanuel Feliciano, Siembra's program coordinator and agronomy manager for protected culture at Bayer Crop Science. "We're also helping them become more food safe by learning how to grow their food."
Communities and organizations interested in the Siembra y Crece y Aprende programs can communicate via Bayer Crop Science's Facebook page at www.facebook.com/bayer4cropspr.
From the organizations interested in participating, Bayer will select a few to run a program project this year, taking into account the needs presented by the organization and the availability of company resources.