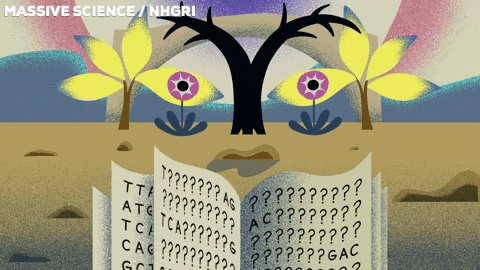 2020 was violently and devastatingly transformative – the pandemic has taken an enormous social, medical, cultural and financial toll on us as a species. At the time of this writing, COVID-19 has caused the deaths of 1.62 million people, including over 300,000 Americans. Our coverage of pandemics has sought to simplify the complexities of this moment and crystallize the expertise of bioethicists, biochemists, immunologists, virologists, bioengineers, epidemiologists, geneticists, medical professionals, and global health specialists.
Nevertheless, we have not given up our scientific reporting. Ninety percent of our published stories were about research and stories from science and technology – – and that has paid off in traffic. We had about 2.7 million page views in 2020, up 65 percent from 1.6 million in 2019. COVID-19 coverage overwhelmed many readers in 2020, and we found our pandemic-free articles were greeted in hot takes by readers with no scientific expertise.
Unlike much of the other science news where oversized growth was caused solely by pandemic coverage, our growth has been organic across all of our topics and channels. Around 11 percent of our page views in 2020 came from COVID-19 reporting. This growth bodes well for us in a changing science news landscape in the years to come as climate change drives more of the big news cycles.
We have done our best to remain value-oriented and create fair structures for our team and our community of scientists. We also make our values ​​transparent for our audience. The values ​​that we stated as the national uprising for the liberation of blacks that broke out in summer 2020 are still values ​​that we fight for in our work as a news media organization. The diverse impacts of COVID-19 on BIPOC communities are strong and brutal, and we will continue to highlight the violence that research can perpetuate if negligently designed, implemented and funded.
In addition to leading Massive Science, I started working for the media organization Science Friday in February 2020, and shortly after my co-founder Allan Lasser started at the content management system (CMS) company TakeShape. Massive runs on the TakeShape CMS, and Science Friday's audio products and radio programming are geared towards the work of Massive. We found that working in these organizations was helpful in getting Massive to grow in new directions.
We hope to find a more permanent home for Massive in the next two years. The possibilities for Massive are endless, and our goal will be to find a safe and equitable place where Massive can continue to grow as an editorial science community and platform.
Just some of our successes in 2020 …
We continued our second year of financial sustainability. We increased our sales by 225 percent from 2019 to 2020 while our spending increased by 20 percent. This is an amazing achievement for our small team!
On January 1, 2020, we had 1,860 scientists in our science communicator community, and we jumped to the point 2520 to December 2020.
We had a Annual increase in our newsletter subscribers by 20 percent from 19k to 22k.
We released 543 Articles and Notes, Syndicated 34 stories and built and strengthened our syndication partnerships with Slate, Salon, Smithsonian Magazine, Inverse, The Wire, ASBMB Today, the Biota Project, Truthout, High Country News, and others.
We have sent 194 packages to our shop customers. We have customers in over 36 states and 6 countries.
We finished a video co-production with the US National Institute for Human Genome Research on the human pangenome.
MIT Press and Penguin Random House started selling our new edition of the Tarot Deck for Women of Science.
Our collaboration with EEP around the graphic novel The Curie Society comes into effect and will soon be available in hard copy from MIT Press. We are working on other social and community partnerships around the book.
We have ended our second successful year of partnership with Ginkgo Bioworks and one second edition of the printed magazine. As of this email, we have sent 558 magazines and expanded our operations. We now have magazines in a warehouse in Texas! We have also launched a digital version of Grow with ginkgo. We publish digitally with exceptional talents like Dean Kissick, Hannah Black, Arabelle Sicardi and cartoonist Liana Finck. We look forward to a third year of innovative work on digital and print publications next year.
We created and sold advertisements, sponsored content, and giveaways with the likes of The Salk Institute, BIOMILQ, New Harvest and Meatable. These sales allow us to maintain an independent editorial team and vision.
We co-produced a number of articles that complement a Science friday Series called breakthrough.
We co-produced a collection of interviews showing the collaboration between artists and scholars about the Goethe Institute.
We hired one new social media editor Olivia Bernard, and made some great changes to our social strategy that paid off in the impressions and overall engagement of our audience.
Editorial in 2020
Communicating science during the pandemic was an interesting challenge for scientists, media and journalists. Fortunately, we had been preparing for this moment for three years. One of our first editors, Dr. Ashely Juavinett, summed up the challenge well:
I spoke to my father for an hour this morning to explain how vaccines work and to answer questions about how they are developed and tested and how peer review works – colleagues from families of nonscientists, how is this trust building going for you? pic.twitter.com/jk95YrKEjn
– DR. Ashley juavinett will be vaccinated on December 14, 2020 (@analog_ashley)
Massive broke its previous monthly traffic record in May 2020. We haven't been able to consistently delete 300,000 monthly page views, but compared to 2019, the monthly traffic has remained higher and more constant.
2020 easily broke our 2019 annual traffic record. The higher traffic also resulted in a 12 percent increase in the average time readers spend on a page, from 3:03 in 2019 to 3:25 in 2020 with long article time-up clock in at 4:11 a.m. We're happy with the increase – two minutes is considered the start of the "good" time-on-page range, so it's wonderful to be gaining weight here at a healthy rate.
Bulky bread and butter is always a basic science, but 2020 was the year we wrote more explanatory articles that specifically focused on breaking scientific news. For example, in July, months before most outlets, we published an article explaining what exactly an mRNA vaccine is and what its advantages and disadvantages are. In preparation for the winter vacation, we published a series of statements on evolution and climate change (a two-part) that we believed were the fodder for family arguments.
We have experimented with themed weeks in the past, but we tried a themed month this year and had a lot more success. In the second half of 2020 we started publishing a lot more interviews than in the past. These include one-off interviews (like this interview with neuroscientist Yewande Pearse about extending life) and a series of interviews, like our collaboration with Science Friday in discussions with prominent women scientists. Massive also kept pace with the evolving interface between politics and science. This includes the publication of anonymously written articles by black academics and academics with a migrant background who are exposed to deportation.
The most popular articles were predictably articles that explained rumors about COVID or put the pandemic in a different light. Five of the 10 most popular articles of the year were about COVID – one explained HNow the virus first spread, on exposed a conspiracy theory about the origins of the virus and the most popular article social distancing behavior in a new light.
A big thank you
None of what we do at Massive would have been possible without the support of the community of scientists who work and write with us. None of this would have been possible without the support of our partners, supporters and employees. And none of this would happen without the commitment of our community, editorial, and infrastructure teams! They are amazing people and I am so proud of what we did.
Hope this has given you a taste of what Massive is about and how we have dealt with the ups and downs of 2020. We are very much looking forward to 2021 and hope that you will stay with us. If you ever have any questions or feedback about Massive, please email me directly at nadja@massivesci.com.
Continue until 2021 with the lessons from 2020 …