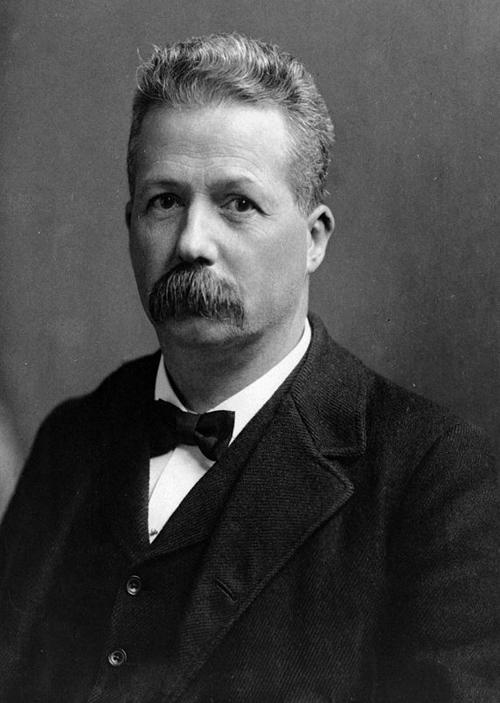 A 1901 portrait of C. Hart Merriam at the time he was frequently in Northern Arizona.
Library of Congress


JACKET ALSTON

Prepare to be shocked, but for once, I won't be writing about gardening. Instead, this article is a history lesson.
While in graduate school, I was the assistant mammal curator for the Monte L. Bean Life Science Museum at Brigham Young University.
While working there, I often came across the names of Clinton Hart Merriam: Merriam's Kangaroo Rat, Merriam's Ground Squirrel, Merriam's Pocket Mouse, Merriam's Elk, Merriam's Chipmunk, Merriam's Tapir, and Merriam's Shrew. He definitely liked breaking up species classifications instead of grouping them together. His name has even been found in other departments, such as the wing ornithology and herpetology.
But before I worked in the museum, I was still familiar with his name. C. Hart Merriam is considered the "Father of Mammalogy" and to this day the Merriam Prize is the greatest award offered by the American Society of Mammalogy. Even better known for a young budding ecologist like me was his concept of life zones, in which he observed the gradients of plant and animal life, which moved along similar latitudes and altitudes.
As a student of his work, one can imagine my elation when I moved to Flagstaff in 2005 and knew I would be walking in the same woods and fields that Merriam had in collecting data to support his life zone concept.
In 1855, Merriam was born in New York to a wealthy and privileged family. He attended medical school shortly after high school, opened a practice for a while, and then returned to his true passion – studying nature and spreading it all over the forest.