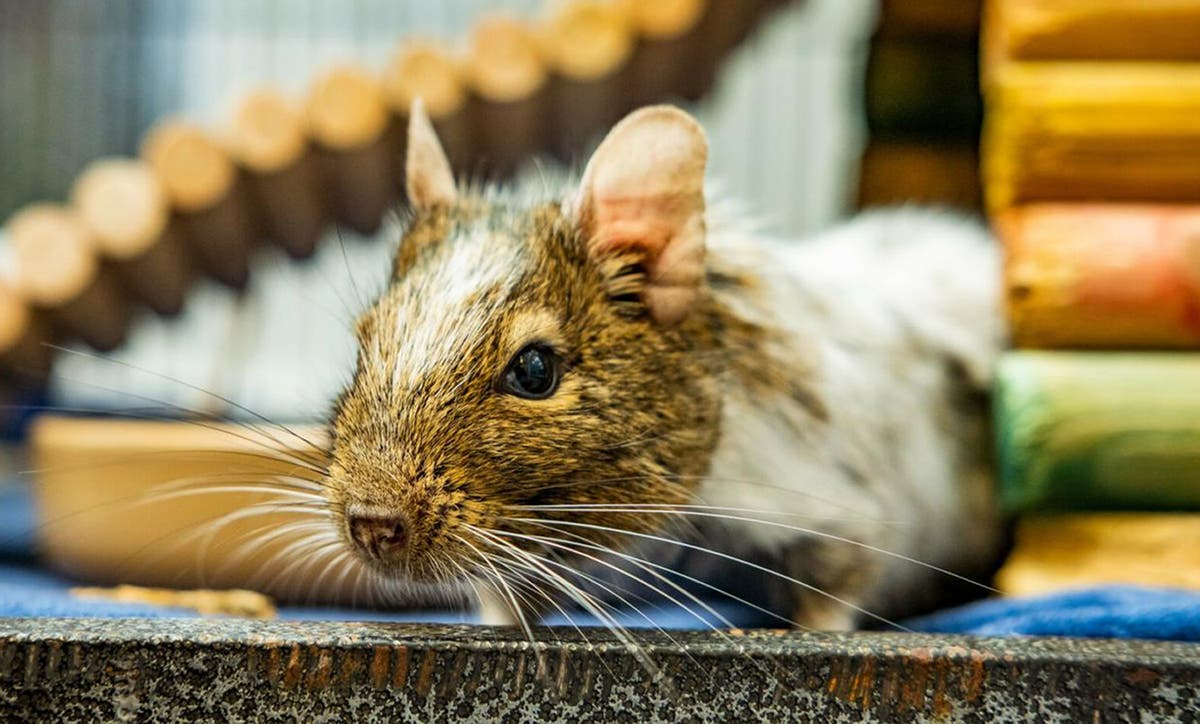 The love life of "Britain's loneliest degu" has recently taken a hit after a string of rejections from other rodents, and it's looking for companionship again this Valentine's Day.
Three-year-old Greg arrived at the Blue Cross rehab center in Burford, Oxfordshire, in November with a companion named Charlie, but Charlie was in significant pain from dental problems, the veterinary team said was "kindest" "The thing was, the six-year-old rodent to let sleep.
Greg has been alone since then.
Degus experience stress when they are alone and do best when they have a boyfriend. That's why the Blue Cross team is on a mission to find Greg his match.
Greg got on well with two other degus who were introduced to it, but the feelings were not reciprocated.
Continue reading
Greg has now been neutered in the hopes that he can be reunited with a friend in a new home.
Blue Cross center manager Hannah Wiltshire said: "Greg is so lonely. We tried to match him with some young men as he has been successfully compared in the past and he loved them – but they didn't like him.
"We hope to find him as a girlfriend now, but he hasn't been interested so far. We hope he finds love before Valentine's Day.
"Degus really doesn't do well on his own, so we want to find Greg a new best friend as soon as possible."