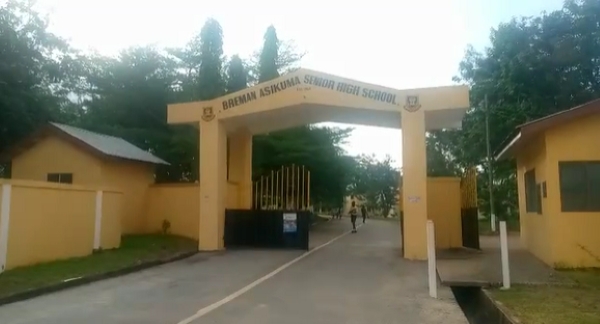 Students at Breman Asikuma Senior High School in the Central Region have had to sleep in their classrooms and corridors due to the massive invasion of bed bugs.
According to students, the presence of bed bugs in their dormitories disrupts their sleep, forcing them to sleep in classrooms and corridors.
Speaking to Class FM's Central Regional Correspondent, Nana Tawiah, on the sidelines of the school's address and awards ceremony, they listed some of the challenges the school is facing.
The girls' prefect, Maame Ama, said the dormitories were overcrowded.
"This [bed bugs] disturbs us during our sleep and makes students dizzy or drowsy during lessons. We have water shortage so it is difficult for students to get water for morning school in the morning.
"Lack of dormitories, like in the boys' dorm, it also happens in the girls' dorm. We suffocate, we often suffocate because we are so overcrowded," explained the prefect of the girls' school.
The students therefore appealed to the government to come to their aid and help them deal with the challenges the school is facing.
They also want the government to provide the school with a new bus since the old one broke down and build new dormitories.
The principal said, "Due to overcrowding, we are now facing the problem of bed bugs, bed bugs are now staying in the dormitories, which is affecting our health."
Principal Sarah Baah reiterated the challenges the school is facing and hinted that apart from the bed bug invasion in the dormitories, the school currently does not have a school bus and usually borrows buses from neighboring schools to take them for trips and outings to use other occasions.
She revealed that most of the school's teachers live outside of the school, making it difficult to supervise students. The school also has no fence wall to ward off thieves.
She called on Members of Parliament (MP) for Asikuma Odoben Brakwa, Alhaji Kobina Ghansa, District Chief Executive (DCE) for the area, Lawrence Edutua, old students from the school, philanthropists and all well-meaning people in support of the school to address these challenges place.
Source: classfmonline.com