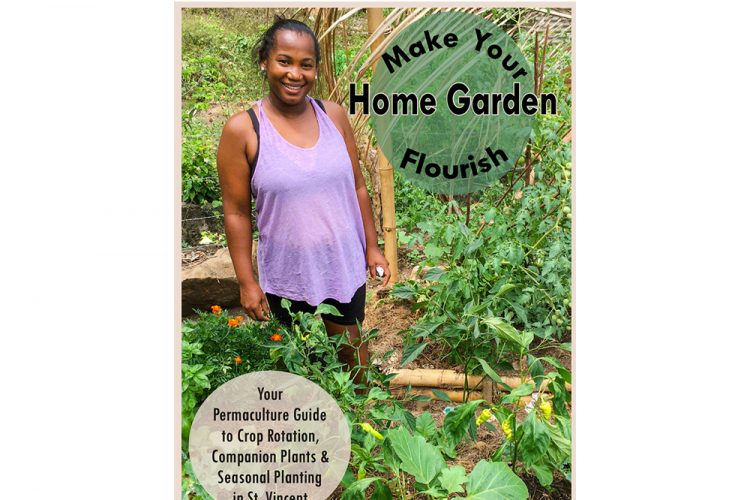 Posted on March 5, 2021
People in St. Vincent and the Grenadines who want to become involved in organic farming now have access to a free, easy-to-use brochure to guide their efforts.
The Make Your Home Garden Flourish brochure is published by the Richmond Vale Academy (RVA) and is "Your Permaculture Guide to Crop Rotation, Companion Plants and Seasonal Planting in St. Vincent".
The RVA says people new to home gardens may have difficulty getting started and deciding what and when to plant.
The brochure focuses on the seasons – which season is best for planting, crop rotation – which plants to plant after each harvest, and the accompanying planting – the benefits of planting certain plants together.
The publication, which is available online for free, draws on traditional and scientific knowledge of gardening.
(Download link: https://richmondvale.org/images/2021/publications/Make-your-home-garden-flourish-December_2020_Booklet.pdf)
For example, it explains the moon's impact on environmental factors such as the amount and location of water in the soil, and how lunar phases should be used to determine when plants are planted or harvested.
The brochure contains several pages of illustrated seasons calendars that show gardeners when to plant and harvest their crops, crop rotation and accompanying planting.
It also explains the effects of chemical fertilizers on the soil and how to use intercropping, the use of plants to fix nitrogen and natural pesticides in place of chemicals that are harmful to the soil, the environment and human health.
The brochure explains techniques that can be used to get more yields in a small space and how to use companion plants to improve the taste of plants. The brochure is published as part of the RVA Organic Home Garden Movement, which is part of a 10-year movement at the St. Vincent Climate Compliance Conference, 2012-2021
The conference will focus on food, water and energy security, and mitigating and adapting climate change.
It was produced with funds from the Canada Fund for Local Initiatives, which also supported the creation of several house gardens in Barrouallie last year.
However, the home garden project in Barrouallie was delayed due to the COVID-19 pandemic.
The RVA is seeking financial support for the printing of the book so that copies can be distributed to interested people.