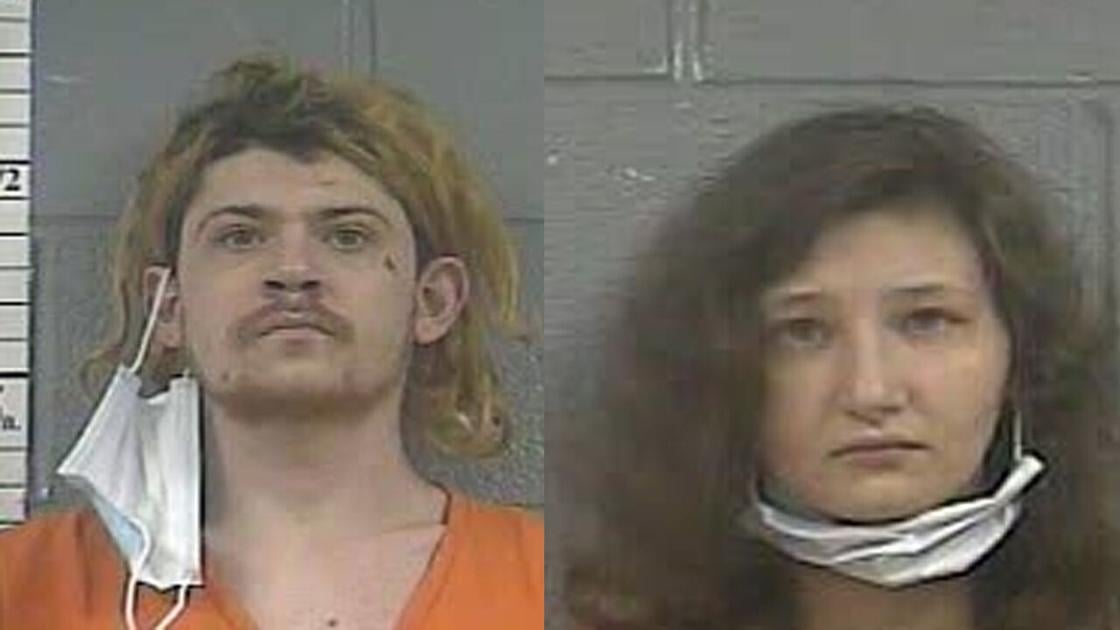 LOUISVILLE, Ky. (WDRB) – Two Shepherdsville parents were charged with child criminal abuse after authorities alleged their 1-month-old child was dehydrated in a cockroach-infested house.
According to the arrest reports, the Bullitt County Sheriff's office received a complaint Saturday afternoon that 22-year-old Dylan Litwora and 19-year-old Amber Neidlow were improperly caring for their 1-month-old child. Police say the caller complained that the parents used drugs around the boy, that he was out in the cold and that they fed him 2 percent cow's milk instead of the correct formula.
When the sheriff's deputies arrived at the house on Ceasars Court near Froman Lake in Shepherdsville, they said the child was outside on a swing.
"The baby appeared to be in distress, difficulty breathing and in pain," said an arrest report. "The baby's face was red and when he cried his voice was very low and sounded weak."
Police said that when Litwora told the MP that the baby had a rash, the MP told him to change his diaper. When he removed the diaper, the MP could see a "very bad rash" that was bleeding and blistering, according to court documents.
At that point, the deputy turned to Child Protective Services and EMS.
Litwora gave permission to search his home, according to authorities. Inside, they found two mason jars containing, among other things, suspected marijuana, bongs, glass pipes, syringes and a plastic bag with suspected meth residues.
Litwora allegedly told the MP that the marijuana was actually hemp, which he had obtained from a hemp farm.
The house was in "disorder" according to court documents, with cockroaches and other insects.
"I found bed bugs the baby sleeps in and everywhere it was," said an arrest report. "Clothes / blankets near the child were very dirty. The residence lacked cleanliness and safety. The floors were uneven and broken."
In addition, the poor condition of the power cords in the bedroom created a fire hazard, along with excessive clutter, officials say.
According to the arrest reports, local rescue workers believed the child was suffering from dehydration, constipation due to poor nutrition and a severe diaper rash. He was taken to the hospital to check out.
Both Litwora and Neidlow were arrested and charged with the criminal abuse of a second degree child, possession of marijuana, and purchase or possession of drug paraphernalia.
You are currently being held at the Bullitt County Detention Center.
Copyright 2021 by WDRB Media. All rights reserved.