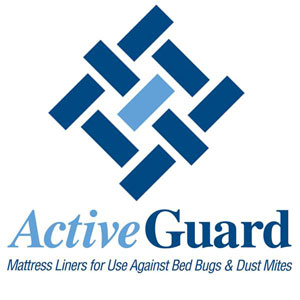 Ambler, Pennsylvania-based manufacturer of ActiveGuard mattress inserts, Allergy Technologies, is celebrating Bed Bug Awareness Week (June 6-13) with the relaunch of "The Bed Bug Authority". This quarterly newsletter is designed to help Pest Control Professionals (PMPs) grow their business "with a focus on making bed bug prevention effective and sustainable," according to a press release.
"Awareness is necessary, but prevention is the real solution to bed bugs," President Joseph Latino said in the press release. Latino was featured on a national radio media tour last week that discussed the successful launch of the Allergy Technologies Affordable Housing Control and Prevention Program for Bed Bugs (ATAHC).
"2021 will be a year of growth for pest control as businesses across the country slowly recover," he said. "We are committed to providing the industry with resources to help PMPs successfully expand their portfolio of bed bug services and increase their bottom line."
ActiveGuard mattress liners is a proactive product that is registered and marked by the U.S. Environmental Protection Agency to help prevent bed bug infestation for two years. In hotel use for years, ActiveGuard preventive programs have reduced infestation by up to 90 percent or more, the company said.
PMPs can subscribe to "The Bed Bug Authority" by emailing info@allergytechnologies.com.
ABOUT ALLERGY TECHNOLOGIES
Allergy Technologies is a subsidiary of A. Carey Co. LLC that focuses on using philanthropy as a core business strategy for their businesses. ActiveGuard mattress pads are available to purchase from pest control experts and retailers. Hoteliers; Colleges and universities; Property Management; Federal, state and municipal housing; Shipping line; and homeowners. The ATHAC Family of Programs in Affordable Housing, Other Multi-Person Housing, Hospitality, and Seniors' Care Centers works closely with management, residents, staff and pest controllers to offer diverse, facility-wide approaches to long-term public health pest prevention as part of its PhilanProfit strategy All ActiveGuard proceeds will be used to fund homeless shelters, women's shelters and asthma clinics in the city center.